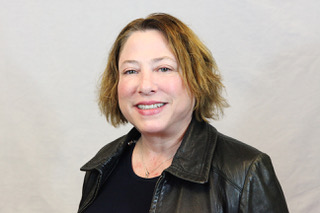 Karen J. Bernstein
Karen J. Bernstein has been associated with two highly-regarded Park Avenue intellectual property and entertainment business law firms in Manhattan. As an IP associate, she benefited from working closely with esteemed attorneys and gained experience in her areas of concentration. Karen's clients include well-known celebrities, speakers, and small to medium sized businesses. Karen has over a decade of legal experience. She has been a speaker and moderator at domain industry events like Domain Roundtable, TRAFFIC, DomainsCon, DomainFest, and the Digital Marketing and gTLD Congress. She has also been interviewed on the PBS Nightly Business Report about new gTLDs. Karen is also consulted on copyright issues and has written about Trademark and Internet law issues. When you need a reliable, knowledgeable, and experienced intellectual property attorney, Karen is the one to go to.
Karen earned her J.D. from New England School of Law and served as Editor-In-Chief of the Law Journal. Karen is also a winning finalist of the Entertainment Law Initiative Legal Writing Contest sponsored by the American Bar Association and the Grammy's®.
Karen earned her J.D. after a successful career in the advertising and music businesses. She co-wrote "Hot For You," a Pick of the Week in Billboard Magazine®, and she is a full member of ASCAP. Karen also interned for EMI Recorded Music in the Business Affairs Office while in law school. With her creative, business, and legal experience Karen understands her clients' needs in creating effective strategies and goals to succeed.
Education:
University of San Francisco, B.S. Organizational Behavior
New England School of Law, J.D.
Court Admissions:
New York; Pennsylvania; Colorado (pending admission)
United States District Court, Southern District of New York
United States District Court, Eastern District of New York
Bar Memberships and Affiliations:
American Bar Association, Member
International Trademark Association (INTA), Member
New York State Bar Association: Entertainment, Arts & Sports Law/Intellectual Property Law
ICANN, Intellectual Property Constituency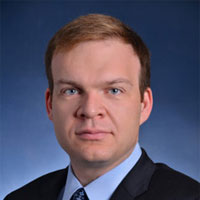 David A. Boag
David's focus is on patent, trademark, and copyright issues, including identifying and developing intellectual property, filing patent applications, asserting and defending against assertions of intellectual property rights, licensing and brokerage services, trade secrets and unfair competition, and intellectual property litigation.
David identifies patentable inventions, drafts strong patent applications, and handles the entire process up to the point where the patent issued. He frequently handles international patents, working with Patent Cooperation Treaty (PCT) applications, the Paris Convention, the Hague Convention and the Madrid Protocol.
David has an undergraduate degree in computer science and worked as a software developer prior to law school.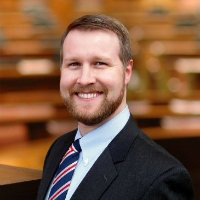 Blake M. Mensing
Blake is admitted in Massachusetts only, and his legal experience includes transactional real estate, consumer protection litigation, environmental law, and municipal law. In his capacity as associate town counsel for seven towns throughout the Commonwealth of Massachusetts, Blake has written and edited zoning and general bylaws, advised boards of selectmen on medical marijuana dispensary regulation by the Department of Public Health, worked with planning boards and zoning boards of appeal, and represented municipalities before the Massachusetts courts and administrative regulatory agencies. As a former Conservation Commissioner for the Town of Holliston, Blake was one of the local regulators charged with enforcing both the state's Wetlands Protection Act and the town's wetlands bylaw. Blake brings his legal and local skills to every interaction with state and local officials, which, when coupled with affability and honesty, helps to make him a different kind of lawyer.
Blake earned a B.A. in Sociology from the University of Wisconsin-Madison, a J.D. from American University Washington College of Law, an M.A. in International Affairs with a concentration in Global Environmental Policy from American University School of International Service , and an LL.M. in Environmental Law from the George Washington University Law School, where he was a Randolph C. Shaw Graduate Environmental Fellow.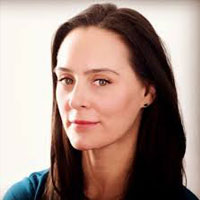 Cristina Buccola
Cristina advises on transactional matters and investment opportunities, and develops strategic ventures. She also assists cannabis and hemp investors, producers, processors, wholesalers, retailers, and applicants in navigating the legal, licensing, regulatory, and operational challenges they face. Cristina is admitted to practice law in New York, New Jersey, Massachusetts, Oregon, and Illinois (inactive).
Cristina dedicates a portion of her practice to public interest/policy work related to medical cannabis and economic and social justice issues. She has testified in front of the New York State and New Jersey Legislatures about cannabis regulatory programs, and has worked with elected officials on developing cannabis legalization positions.
Cristina is a member of the New York Cannabis Bar Association and the International Cannabis Bar Association. Cristina also serves as Counsel to Serenity Garden Harlem, a community garden in Sugar Hill, NYC.  
Cristina served as the General Counsel of High Times and was a partner in an adult-use cultivation concern.
Cristina received her BA from The Gallatin School at New York University and her JD from The University of Chicago Law School. She cut her teeth in the M&A and private equity departments of white-shoe law firms in NYC and Chicago. She also served as the General Counsel and Director of Human Resources of an international technology company.