Bernstein IP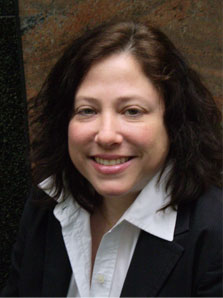 Bernstein IP is a boutique law firm based in Manhattan. We offer a full range of legal services, sometimes at a flat rate, related to branding of products and businesses, including representing in UDRP Proceedings brought before the National Arbitration Forum and the World Intellectual Property Organization.  The firm offers traditional services such as prosecution and litigation of domestic and international trademarks and service marks. We strive to give value and attention to our clients in a number of ways. We counsel on selection, use, registration, protection, enforcement, licensing, and transfers of marks and trade names. A portion of our practice includes representing companies and individuals in trademark and copyright disputes before the state and federal courts and in the Trademark Trial and Appeal Board. We also have experience in prosecuting and defending our clients' domain names in UDRP proceedings. We also register copyrights with the U.S. Copyright Office.  The firm is also very active in the Internet industry and represents several Internet Registries and New gTLDs in litigation and also in shaping policy and strategy for our Internet clients as outside counsel.
Whether you are an individual or are a large multinational corporation, we endeavor to give our clients individualized attention.
Karen J. Bernstein
Karen J. Bernstein has been associated with two highly-regarded Park Avenue intellectual property and entertainment business law firms in Manhattan. As an IP associate, she benefited from working closely with esteemed attorneys and gained experience in her areas of concentration. Karen's clients include well-known celebrities, speakers, and small to medium sized businesses. Karen has over a decade of legal experience. She has been a speaker and moderator at domain industry events like Domain Roundtable, TRAFFIC, DomainsCon, DomainFest, and the Digital Marketing and gTLD Congress.  She has also been interviewed on the PBS Nightly Business Report about new gTLDs.  Karen is also consulted on copyright issues and has written about Trademark and Internet law issues. When you need a reliable, knowledgeable, and experienced intellectual property attorney, Karen is the one to go to.
Karen earned her J.D. from New England School of Law and served as Editor-In-Chief of the Law Journal. Karen is also a winning finalist of the Entertainment Law Initiative Legal Writing Contest sponsored by the American Bar Association and the Grammy's®.
Karen earned her J.D. after a successful career in the advertising and music businesses. She co-wrote "Hot For You," a Pick of the Week in Billboard Magazine®, and she is a full member of ASCAP. Karen also interned for EMI Recorded Music in the Business Affairs Office while in law school. With her creative, business, and legal experience Karen understands her clients' needs in creating effective strategies and goals to succeed.
Education:
University of San Francisco, B.S. Organizational Behavior
New England School of Law, J.D.
Court Admissions:
New York; Pennsylvania; Colorado (pending admission)
United States District Court, Southern District of New York
United States District Court, Eastern District of New York
Bar Memberships and Affiliations:
American Bar Association, Member
International Trademark Association (INTA), Member
New York State Bar Association: Entertainment, Arts & Sports Law/Intellectual Property Law
ICANN, Intellectual Property Constituency